I started my own business due to Covid-19, and created a Safe Travel Kit for families and business travelers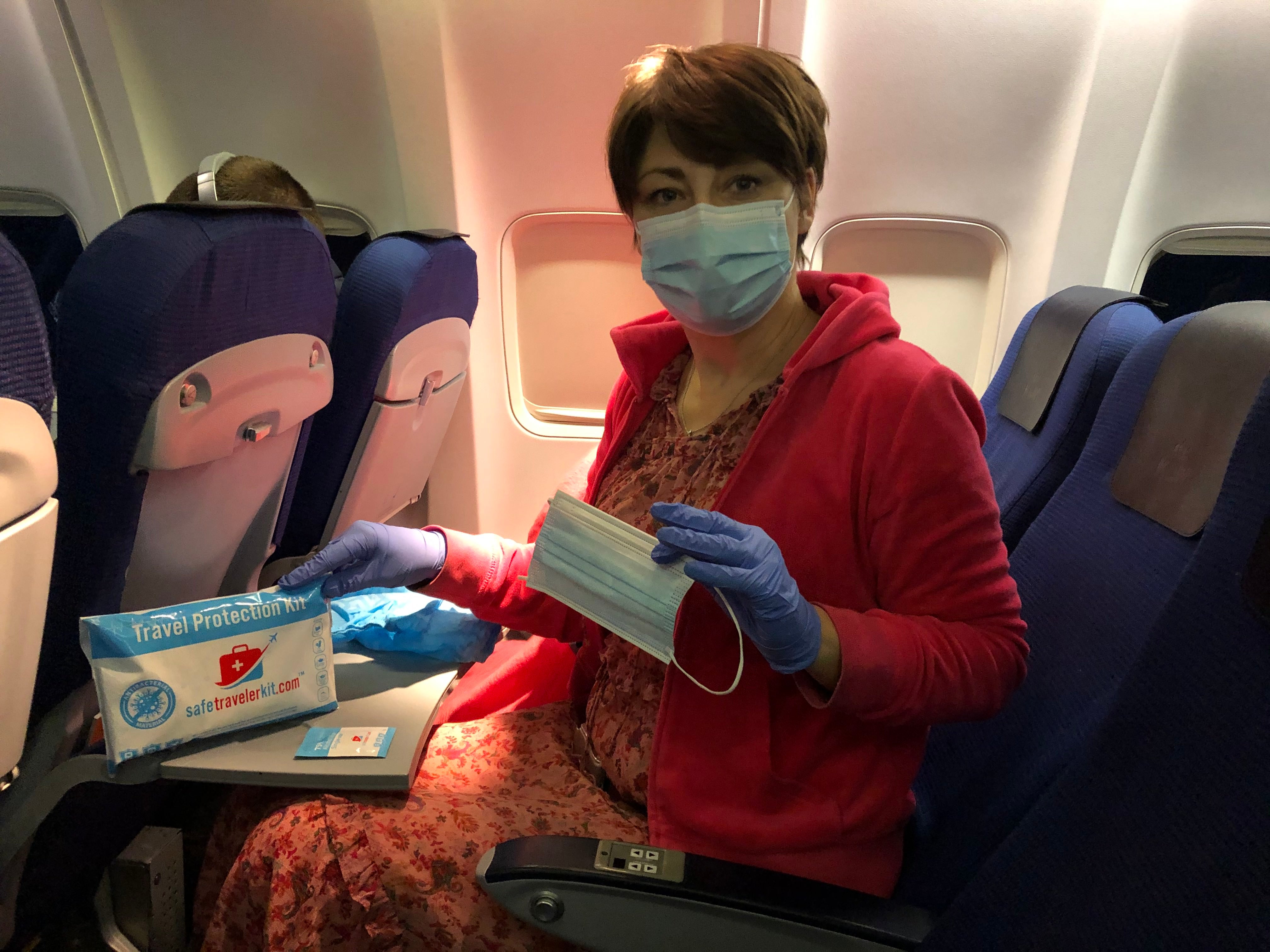 When the Corona pandemic hit the world in March 2020 and everything went to a standstill, I quickly realized that as a mother of two and a homemaker for 14 years, it would probably be a challenge to find a job.
 This kick-started the realization of an old dream; to start my own business. With a husband in the travel sector doing more than 150 days on the road yearly, and being a vivid traveler myself, I decided to focus on travel.
 I love travel and travel makes the world go around, so even though travel has been hit hard, again, 25% of 2019 travelers still needs to fly, and I am certain that travel will grow again as soon as the pandemic is under control. No matter what, people need to meet for business, because business is as much building relationships as it is the actual deal, and to do so, you need to meet people socially.
 Also, snorkeling those reefs or walking the great trails of the Grand Canyon are not the same on video, nor does the great local food you enjoy at an oceanside restaurant taste the same at home, and nothing beats coming back to a clean hotel room and being pampered, after a long day of exploring.
 After eight months of research, learning and planning, as well as spending our savings, I finally launched my online store; thesafertraveler.com
 While I began reselling products from other manufacturers, my ambition was to create my own products.
My Safe Traveler Kit
 I have traveled across much of the globe and often with my children, ever since they were toddlers. I frequently find myself stuck in a middle seat, having to deal with what kids on planes entail. I have always been conscious of germs and other unwelcome residues. Both when traveling to the airport, in the airport and on the plane in areas such as armrests, tables, screens and especially washrooms.
 Packing your carry-on for this is a hassle and so when I began to think about my first product, a safe travel kit was obvious!
 Not just a travel kit for the entire family, it should meet the needs for the business traveler as well, particularly during the Covid-19 pandemic.
 I worked on this for almost a year, doing research on safety, materials, content, convenience and ease of use. I sought perspective from friends, business travelers, parents and manufactures with experience from working with various antibacterial materials.
 Prototypes were produced and tested, graphic designs created and reviewed, test kits were given to friends and family, and finally, the kit became a reality!
 This is a kit made of antibacterial plastic as well as ink, designed and packed for easy access to PPE products (Personal Protection Equipment products such as facemasks and gloves). It has a trash-pouch built in and both the bag and each poly are re-sealable. Each kit contains enough PPE products for a family on a continental trip, or for a business traveler traveling across the globe.
 Recently I had the opportunity to test the kit on a journey going halfway across the globe, including multiple stops. During this trip I had a group of business travelers test the kit as well.
 The feedback has been awesome, and I am really proud to release what I truly believe is the best safe travel kit on the market.
 This kit is produced in Denmark and kitted in our Kentucky, US warehouse.
 It is the first in a series of travel kits created and produced for a safer and easier travel.